ABOUT
ABOUT
Global Network
Global Network
World-class network among 8 universities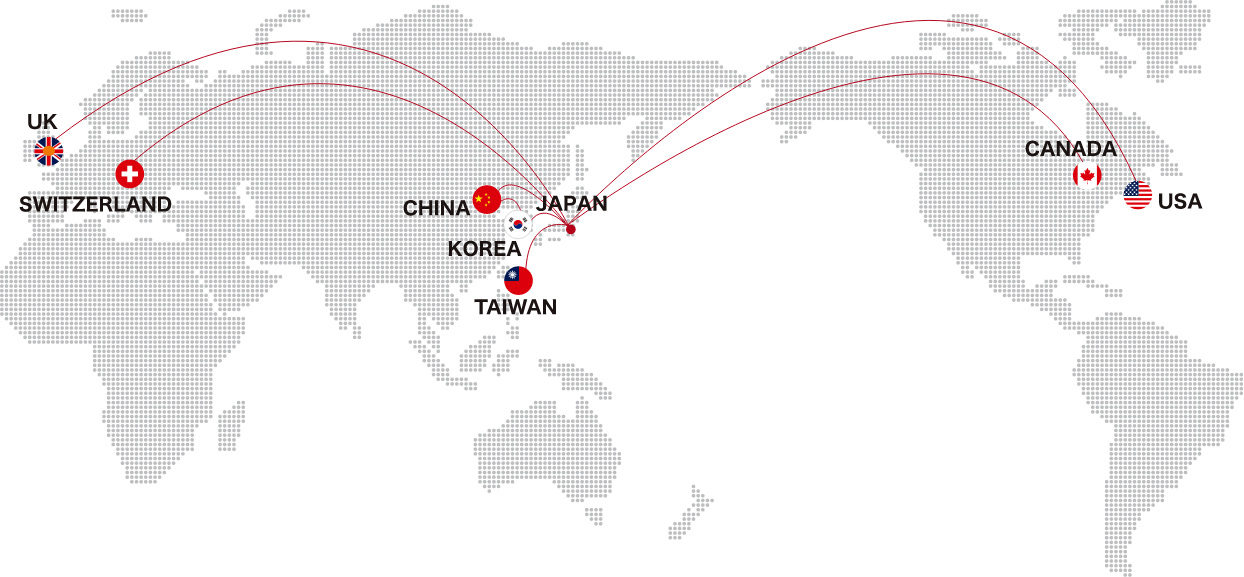 In the Department of Materials Engineering, we are building an education and research network with the Department of Materials Engineering of 7 world-class universities. This network synergistically develops and enhances both education and research on materials, and actively engages in exchanges by holding workshops, dispatching students, and inviting faculty members.
UNIVERSITY OF CAMBRIDGE Department of Materials Science & Metallurgy

NATIONAL TAIWAN UNIVERSITY Department of Materials Science & Engineering

ECOLE POLYTECHNIQUE FEDERALE DE LAUSANNE Materials Institute

TSINGHUA UNIVERSITY School of Materials Science & Engineering

SEOUL NATIONAL UNIVERSITY Department of Materials Science & Engineering

UNIVERSITY OF TORONTO Department of Materials Science & Engineering

MASSACHUSETTS INSTITUTE OF TECHNOLOGY Department of Materials Science & Engineering
UTokyo & MIT Student Exchange Program
Departments of Materials Engineering of UTokyo and MIT have been collaborating by a half-year exchange program for undergraduate students.
Dispatch & Acceptance of Professors
Dispatch and acceptance of professors are actively performed for education and research at laboratory and department level. From the University of Cambridge, faculty members of Materials Science and Metallurgy have stayed in our department for several long periods of time and are still conducting joint research. Faculty members from MIT, University of Toronto, Tsinghua University, and Seoul National University also have a track record of long-term stays. In addition, based on the 10-year-lasting student workshops with Tsinghua University and Seoul National University, we have dispatched faculty members to and from the Department of Materials Engineering. The dispatched faculty members give lectures for graduate students as part of the training of young researchers, and also discuss with faculty members in related fields at the dispatched destination to further strengthen the research cooperation.
Lectures & Seminars
We held lectures and seminars by distinguished professors who have been interacting with us for many years in the field of materials engineering. In recent years, there are many opportunities to recognize the global trends in material engineering research through the lectures and seminars by the invited researchers and professors due to the expansion of new networks.
European University Visiting Program
For undergraduate students in our department, we offer an overseas university visiting program for attending lectures and exchanging students by visiting several prestigious universities in Europe, such as University of Cambridge, École polytechnique fédérale de Lausanne (EPFL) and École nationale des ponts et chaussées (ENPC). Some students go on to the graduate school of European University triggered by fruitful experiences in this program.